CEMI

Center for Excellence in Mobile Innovation

Human-Computer Interaction
Research Lab
Eye tracking systems and functional magnetic resonance imaging combined in a rigorous implementation and execution of experiments enable us to provide excellent research possibilities for our students, PhDs and partners. With our research on the one hand we strive to contribute to the development of topics in the emerging domain of NeuroIS, but on the other hand also offer insightful study results for software and systems providers regarding the users' information search behavior and processing capabilities. Explore our lab and partner pages and contact us for discussion your experiment ideas.

Mobile Innovation
Lab
Innovative ideas, prototypes and mobile apps... Participate in joint projects between strong business partners and excellent student teams with the support of new technologies and state-of-the-art methods from university. We create benefits for all participants. Find out more about our partners and projects.
About

Us

We combine relevant business problems with exciting student projects.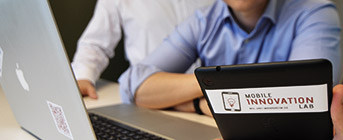 Creativity, Innovation and Technology - our Mobile Innovation Lab is an enabler for splendid ideas of students with state-of-the-art technology. We provide you not only with proper hardware, we also teach you in software development concepts and methods for small development teams and enable your lean startup. Get involved. Realize your ideas!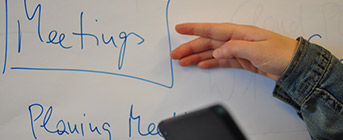 Strong partners for technology and knowledge support our Lab. We combine fresh ideas of students, well-established scientific findings from researchers and expert knowledge by our Lab partners to great projects. Have a look!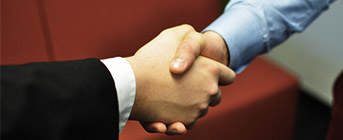 Excellent people in an creative environment need the newest technology. We have great industry partners that support our Mobile Innovation Lab not only financially but also as collaboration partners for joint student projects and exercises. Would you like to contribute?
Testimonials
"Our intention is to provide creative and innovative students with a playground for own startup ideas, interesting joint projects with business partners and an attractive learning environment."

Prof. Dr. Armin Heinzl, University of Mannheim
"This is a great opportunity for companies like us to get in contact with students, to work collaboratively on new ideas and to jointly implement prototypes. We learn a lot from them and they acquire a lot from our experience."

Frank von Eitzen, Head of Mobile Business Solutions, NTT DATA Deutschland
"We are proud to provide new technology to the Mobile Innovation Lab and support students in the realization of their ideas."

Ole Krieger, CEO, Accelerated IT Services GmbH